Optical Character Recognition component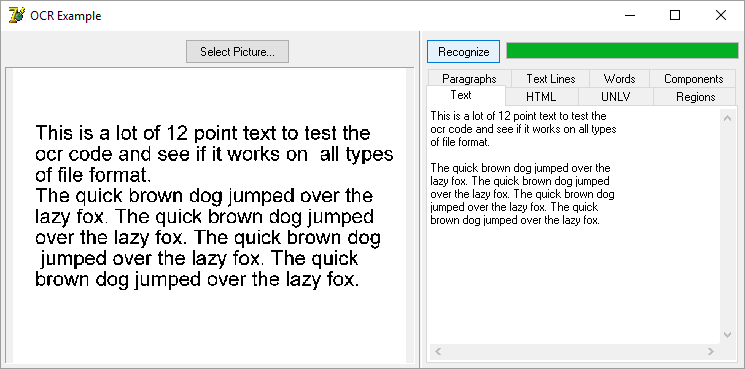 Use OCR component to retrieve text from image, for example from scanned paper document.
Download and order
FAQ
How can I improve OCR output?
Improving the quality of the output
How can I solve "Cannot initialize Tesseract library" error?
Set Ocr.DataPath property to the folder containing tessdata folder with Tesseract language data (i.e. not to the tessdata folder itself).
Related links